Restaurant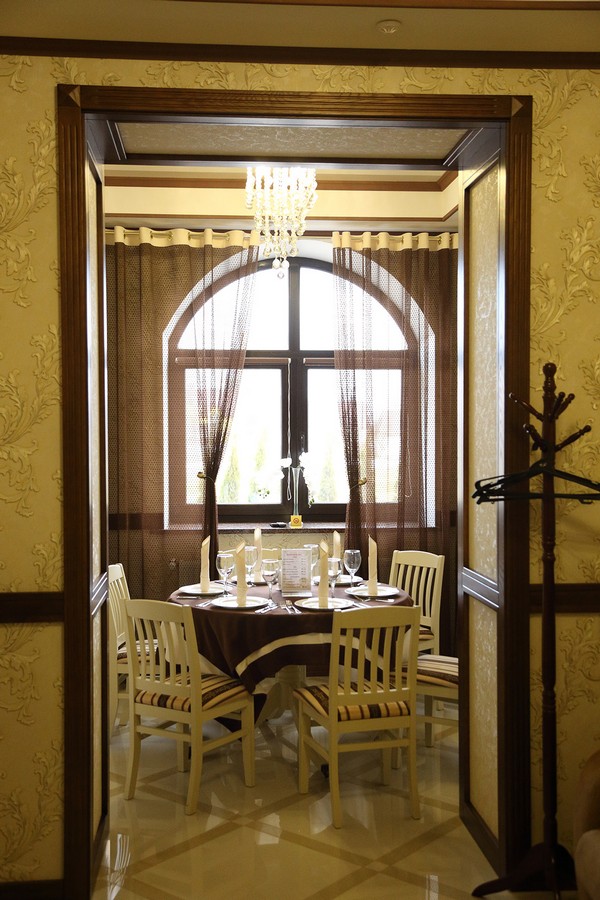 Everyone when staying at our hotel should not miss the opportunity of visiting our restaurant! It is not only renowned for its refinement and tasty dishes, but also for its friendly staff and comfortable atmosphere who will make you visit as pleasant for you and your family as is possible.

The Restaurant can offers you organised a business meeting or a romantic dinner, or just a delicious lunch. The Chef of our restaurant turn your visit into a real holiday. On it you can choose a variety of menu dishes of various world cuisines and would like to taste the most discerning palates.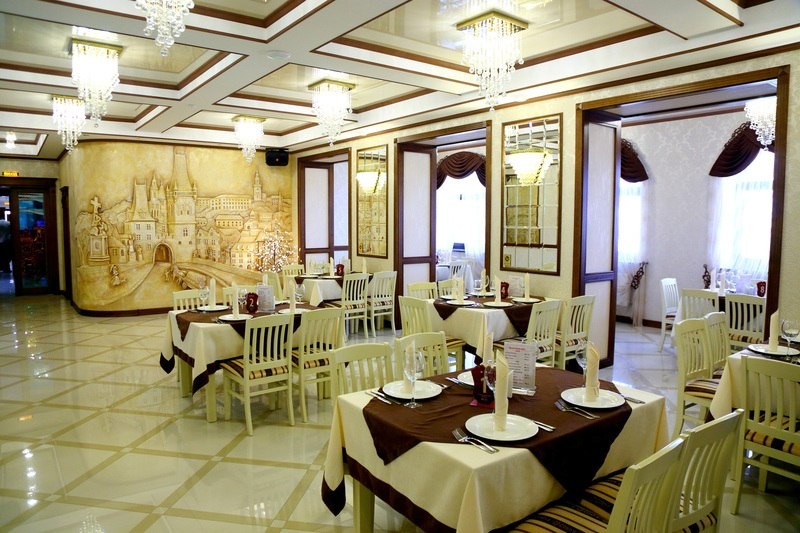 The staff at the restaurant are just as capable of producing a fully-blown meal for your businessmeeting, as a romantic dinner with all the trimmings or a just as delicious lunch. Our Chef will turn your visit into a real holiday for you! The gorgeous decoration of the restaurant hotel complex «BeSt» is extremely good ornament. It looks like sketch Prague bridge by authors work of the artist and sculptor Anatoly Chuprina.

We are assured costumers that we use only freshest ingredients for cooking, it is important to us. The restaurant menu is adjusted depending on season to achieve exceptional freshness components and ingredients. If you like you can watching over all process of cooking on the grill, express your wishes in degrees roasting meat and cooking fish. Our manager at any time provides all the necessary information about meat, fish, sauces which had been using in cooking and also advises you the best beverage to any meal.
Instead for romantic dinner, business lunch,breakfast,party and banquet all meals, in the restaurant, be prepared with particular trepidation and tenderness. Also, staff doesn' t forget the specific requests of our guests, be sure. If you planing to have lunch or dinner with the adults company, your kids can stay with an another children into play room on the third floor of our hotel
and restaurant complex.

Our small, beautiful and secluded VIP-hall can accommodate a business meeting or even romantic candlelight dinner. You don't need to be worried about the security of your car, either! «BeSt» - the only three-star hotel and restaurant in Dunaivtsi where works parking all day and night and clocked with guardians. The combination of excellent cuisine and cozy atmosphere would makes your staying with friends or with loved one memorable.

Come to us and make the decision by yourself!


Áðîíþéòå íîìåðè îíëàéí!